Apply here!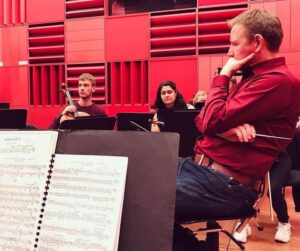 If you play the violin, viola, cello, or double bass, you can win a spot in DUEN – Danish National Youth Ensemble. Our ambition is to make DUEN auditions a positive and constructive experience for all candidates. Therefore, the jury will take their time to sit down with each individual candidate and give him/her constructive criticism and good advice for the future.
DUEN consists of a limited number of musicians, so there might not be enough vacant spots for all candidates. We have a list of qualified substitutes that we refer to in case we are in need of musicians for a project, so participation in DUEN projects is a possibility even though you might not be awarded a membership. Winning a spot in DUEN guarantees a two-year membership. After two years, you are required to apply again.
DUEN's projects are held so that everyone can be part of it, no matter where you live in Denmark. We have many projects during the year, and it is expected that you as a member of the ensemble will participate as often as possible given your other acitivites. It is expected that you give high priority to the projects you participate in, and always show up prepared and comitted for each project. As a member of DUEN you do not receive any fee for your participation in projects, but all expenses during rehearsals and concerts will be covered.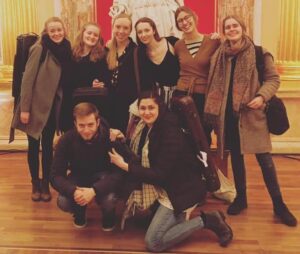 To apply for the DUEN auditions, you must:
– play violin, viola, cello or double bass
– be at least 17 and no more than 27 years of age at the time of the audition
– be a Danish citizen or enrolled at a Danish educational institution
Next auditions: TBA
Repertoire:
– A short solo piece (or excerpt thereof) lasting approx. 5 minutes
– A handful of short excerpts from DUEN's repertoire. These will be sent by mail after the application deadline.
There will not be an accompanist, but you are welcome to bring your own. This is however not a requirement.
Duration
The auditions will last approx. 15 minutes including feedback.
Jury
Morten Ryelund, violinist and conductor and artistic leader of DUEN
A professional musicians/professer
A member of DUEN
Application
Please fill out the application form before the deadline, which will be announced along with the dates for 2023.
We are more than happy to find alternate solutions for candidates who might not be able to show up on the above-mentioned dates. If this is the case, please send an application and let us know what is preventing you.
You will be informed of the outcome of the audition within a week of the final audition day.
If you have any questions, please contact orchestra producer Annemarie Nørhede Jakobsen by e-mail annemarie@duen-orkester.dk or by phone +4528352193.